Description
3d Print Metal Planters with stand | Indoor Modern Flower Pots Online | Buy planters Online In India | Buy Plant Pots Online India | Decorative Metal Plant Pots | Indoor plants with pots Online India
3D Print Metal Planters With Stand
ADD A BLOOMING & GLAMOROUS LOOK TO YOUR HOME DECOR: Bring Elegance with new designer plant pots. Suitable for indoors and also a perfect garden accessories. Its fine finish surface makes a stunning partner to variegated foliage or blade-shaped leaves, and the shape provides a simple, modern and stable foundation. Simple yet elegant design pot with metal stand and unique design adds a contemporary sophisticated decorative look to any indoor plants accessories space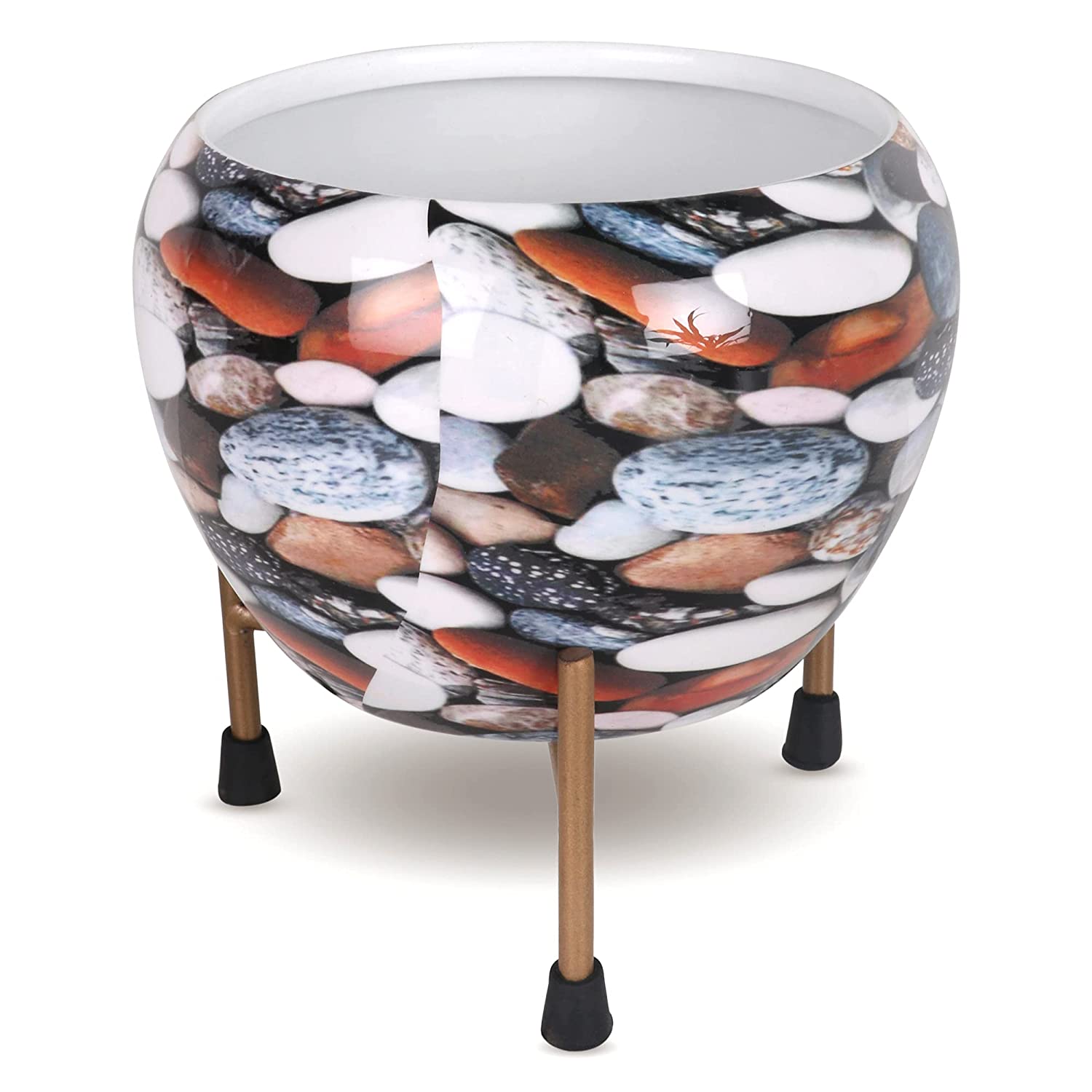 SURETY OF BEST QUALITY: This Awesome Plant Pots is made up with metal which is rust proof & with stand which will also protect your place of keeping this planter from rusty & muddy stains and also colors of this pot is waterproof & long-lasting, so its color will remain always unfadable.

EASY TO PLACE ANYWHERE: This pot neither too big nor too small so you can place it anywhere ,like on table , windows, kitchen, living room or anywhere wherever you want .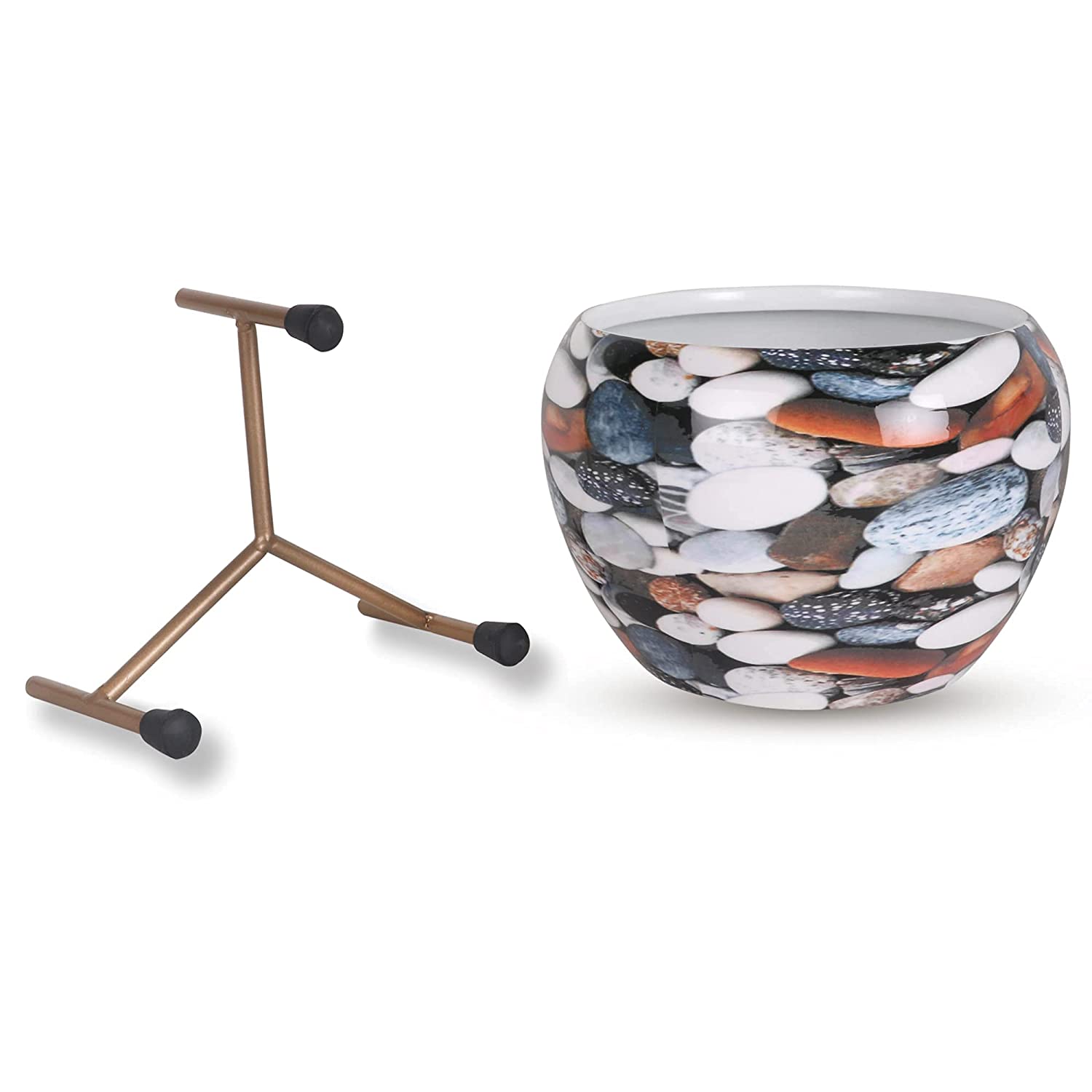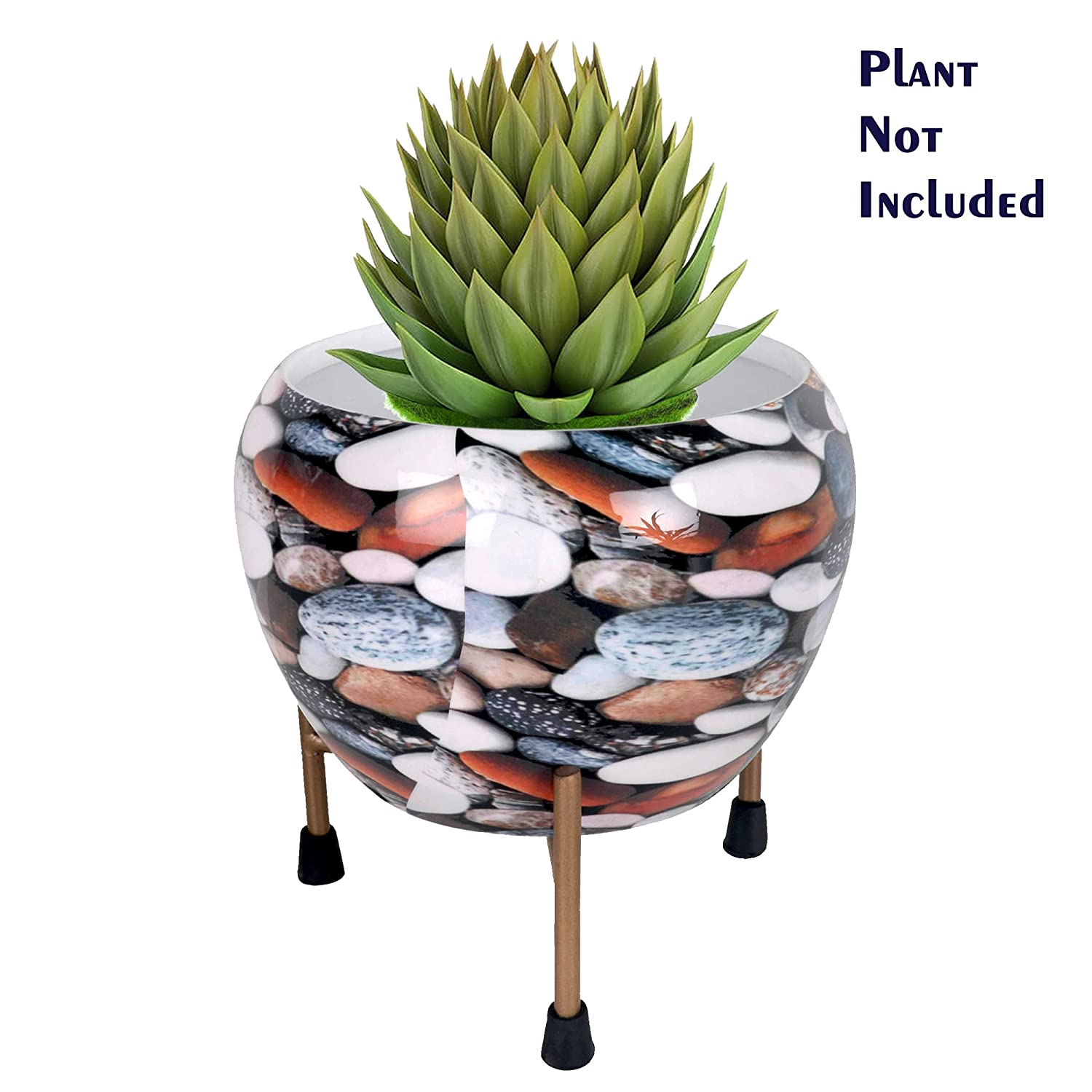 LUSTROUS AND SNAZZY: With a Charmingly rich color and a essential design, our decorative pots for indoor plants with stands add a pop of sophistication to any home's style of décor! Pair them with any type of plant for a stunning home centerpiece. 

DIMENSIONS : Diameter - 5 inches | Height - 5 inches

Metal pot plant stand with metal stand, . An elegant blend of vitality and modern style, offering a relaxed feel to your family and guests with its blooming greenery.
Very nice quality.. must buy