Brown Wooden Bedside Table | 16 inches portable 3 Legs Center Stool
Brown Wooden Bedside Table: This wooden table is a perfect home decor comes under small furniture This can be used as stool, table, coffee tables, wooden end table . This wooden side table has a very elegant and fashionable appearance and can be matched with various home decoration styles. You can put it in the living room, bedroom, balcony or study room for placing books, coffee, alarm clock, potted plants, toys, etc.
Tags: Brown Wooden Bedside Table | 16 inches portable 3 Legs Center Stool | Wooden end table | Wood portable bedside table |  Brown Wooden Table |  Round handmade wooden stool | round handmade wooden table 
Brown Wooden Bedside Table

| end table | 3 Legs Stool  | for Living Room Side Corner Table 

We are a professional manufacturer of solid wood products specializing in mango wood furniture production for more than 20 years. With a very professional after-sales consumer service, With the smooth surface, you can easily clean the Coffee Tea Side Sofa Table with a cleaning cloth. The assembly instructions are very easy to follow and no need to use for any special tools. 
Brown Wooden Bedside Table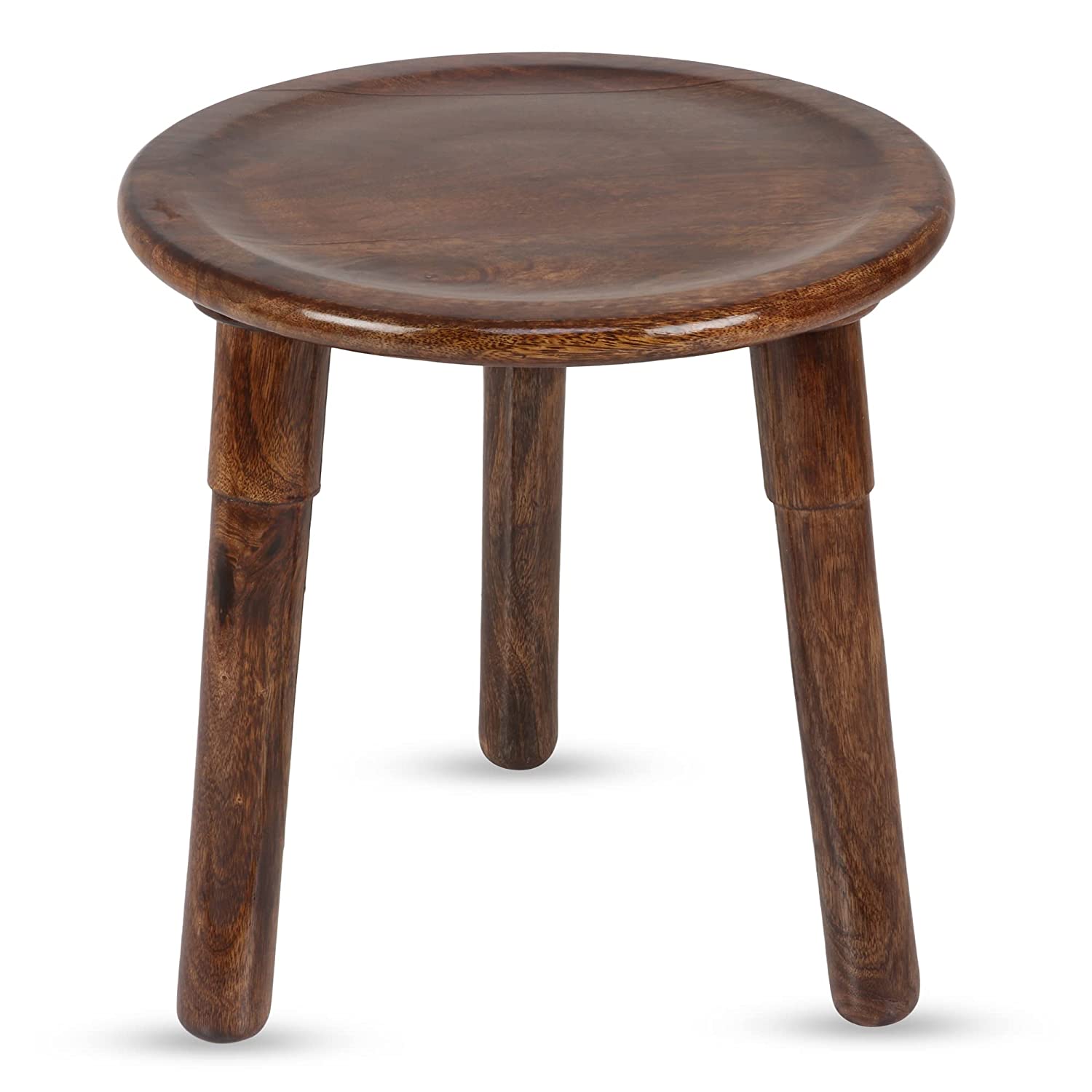 Features of Round Wooden Bedside Table-
✔️ MULTIPURPOSE USE - This Wooden End table / Stool / bedside table is a collection perfect for a variety of rooms at home, including the living room, dining room, and home office. It gives you plenty of surface space to spread out the evening news, host your guests' drinks, uncluttered space for the television remote!
✔️STURDY STRUCTURE- The 3 legs table are made of solid wood with a kind of durable and natural material. The table legs are removable and easy to remove . and made with solid angle so that the whole table can stand steadily no matter where it is. o
✔️ VERSATIL USE - This table stool round table can be used as a functional side table alongside your chair, sofa, couch or bed, or as a displaying end table for carefully selected decorations in your office. The modern design of this round white table will greatly lighten the whole room! one can also used this table as an stool !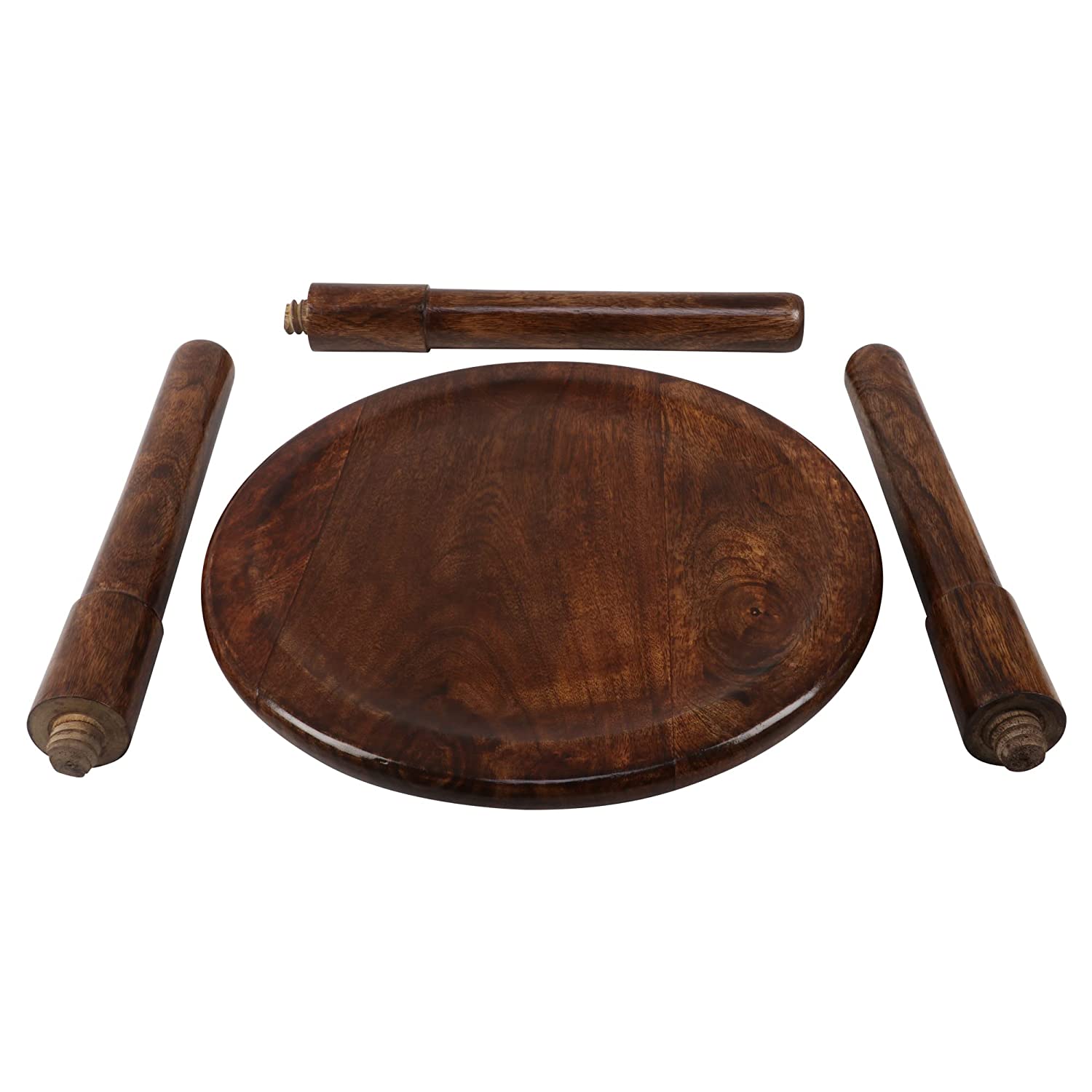 ✔️ SAFE AND EASY TO ASSEMBLE - The assembly is so simple and requires only a few basic operations. This side table comes with 3 legs in it and thats it called retractable . Round shape will protect your knees from bruises accidentally caused by sharp corners and create a safer environment for children to some extent.
✔️ END TABLE DIMENSIONS - 15 X 16 INCHES Height of the the table is 16 inches and the top is 15 inches .
Return & Cancel Details
To cancel the product:- If you want to cancel your order either COD or PREPAID, make sure that you will cancel it prior shipping has done. You can raise the order cancellation request within 24 hours of order purchased.
For Replacement:- Replacement of a Product will be eligible only for - Wrong Item, Damaged Product, Incorrect Size, Incomplete Product
For Return & Refund:- If you want to be eligible for return and refund of products, you should meet following guidelines of return policy.
Click Here for MORE
For the sake of our customers we inbuilt the terms and conditions about shipment of products, once ordered on our website.
All prepaid orders will be processed within 2-3 Business days. However, COD orders might take 6-7 days, as we need confirmation prior proceeding of shipment.
Shipping costs will be charged by the company itself, according to respective distance.
In order to check complete details, read- Domestic Shipping Policies
Looks very good. Seems sturdy as well.
Outstanding
Highly recommend. So easy to assemble, excellent materials, sturdy.
Beautiful product and nicely cooperative delivered.
Delivery is last Otherwise a good attractive buy