Description
Fabulo Metal Plant Pot | Rose Gold Flower Table Top Planter with stand
Fabulo Metal Plant Pot for Indoor plants is metallic and powder coated which makes it rust-free.  Flowers Table Top Planters shine stays for a long duration. 

Metal pots for Indoor plants is perfect mid century decor which will add timeless minimal style to your home. We love the clean lines of its design and the luxurious look. They are sure to compliment any home decor. 
Fabulo Metal Plant Pot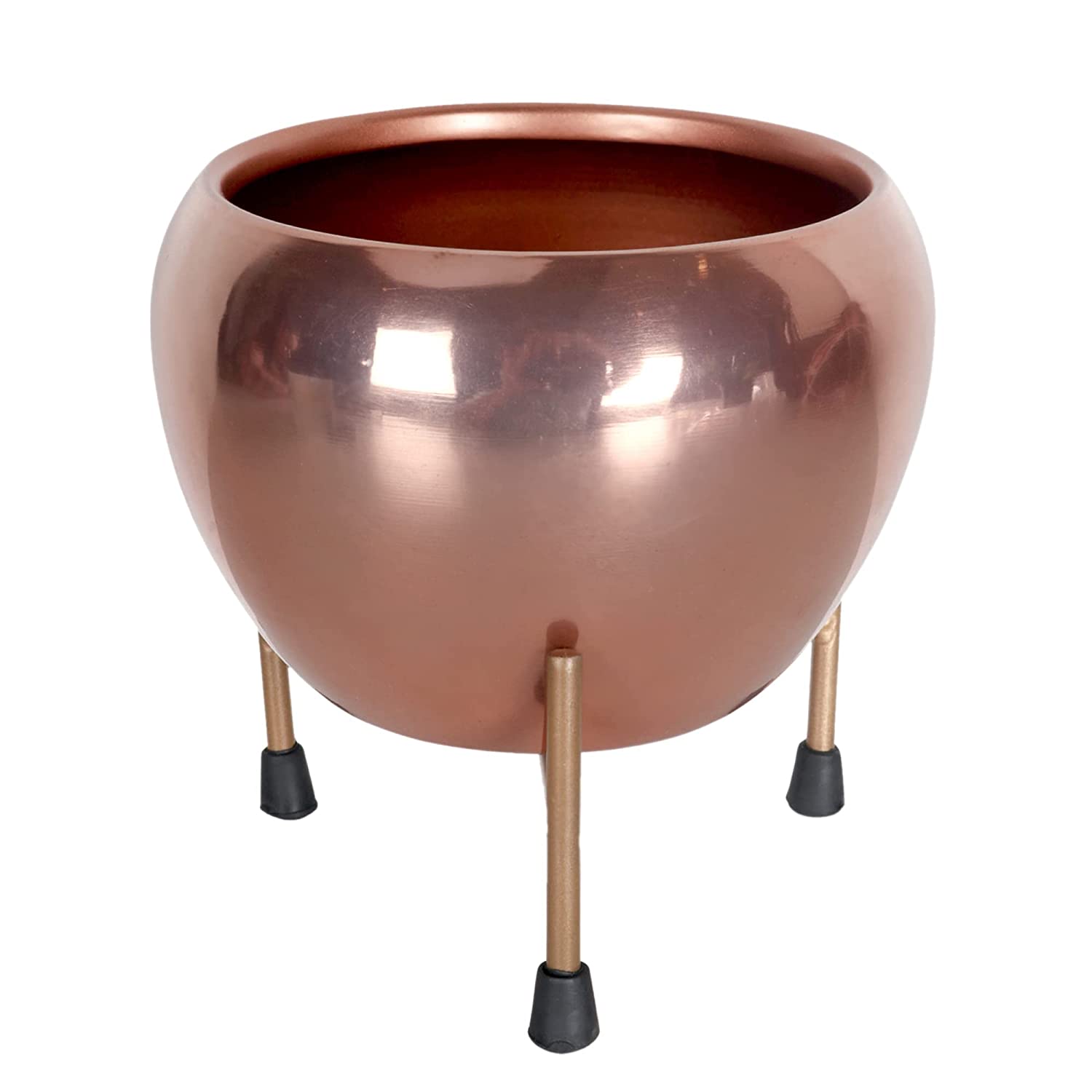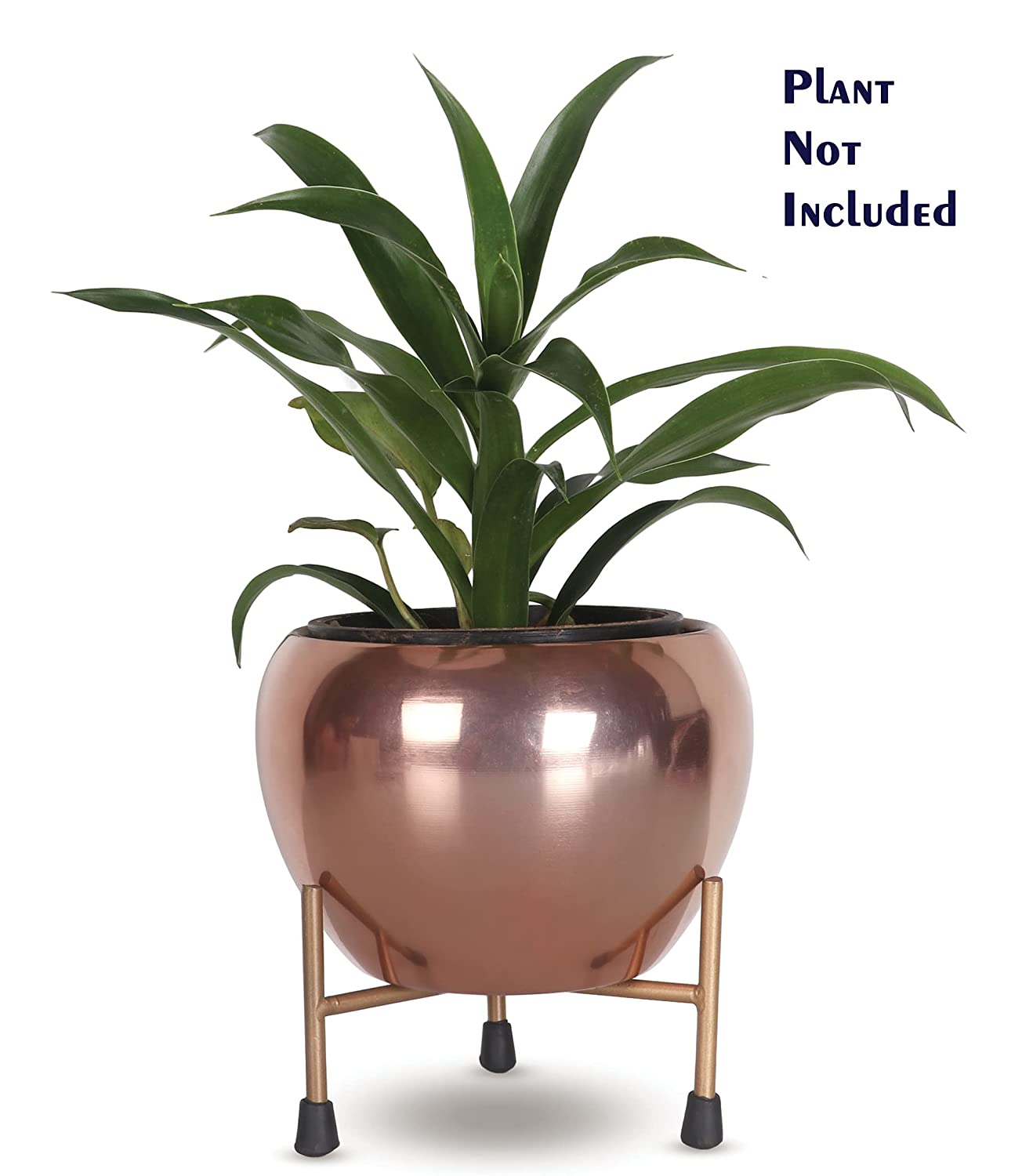 Fabulo Metal Plant Pot for Indoor plants
ADD A BLOOMING & GLAMOROUS LOOK TO YOUR HOME DECOR: Bring Elegance with new designer plant pots. Suitable for indoors and also a perfect garden accessories. Its fine finish surface makes a stunning partner to variegated foliage or blade-shaped leaves, and the shape provides a simple, modern and stable foundation.

SURETY OF BEST QUALITY: This Awesome Plant Pots is made up with metal which is rust proof & with stand which will also protect your place of keeping this planter from rusty & muddy stains and also colors of this pot is waterproof & long-lasting, so its color will remain always unfadable.

EASY TO PLACE ANYWHERE: This pot neither too big nor too small so you can place it anywhere, like on table, windows, kitchen, living room or anywhere wherever you want .

LUSTROUS AND SNAZZY: With a Charmingly rich color and a essential design, our decorative pots for indoor plants with stands add a pop of sophistication to any home's style of decor! Pair them with any type of plant for a stunning home centerpiece.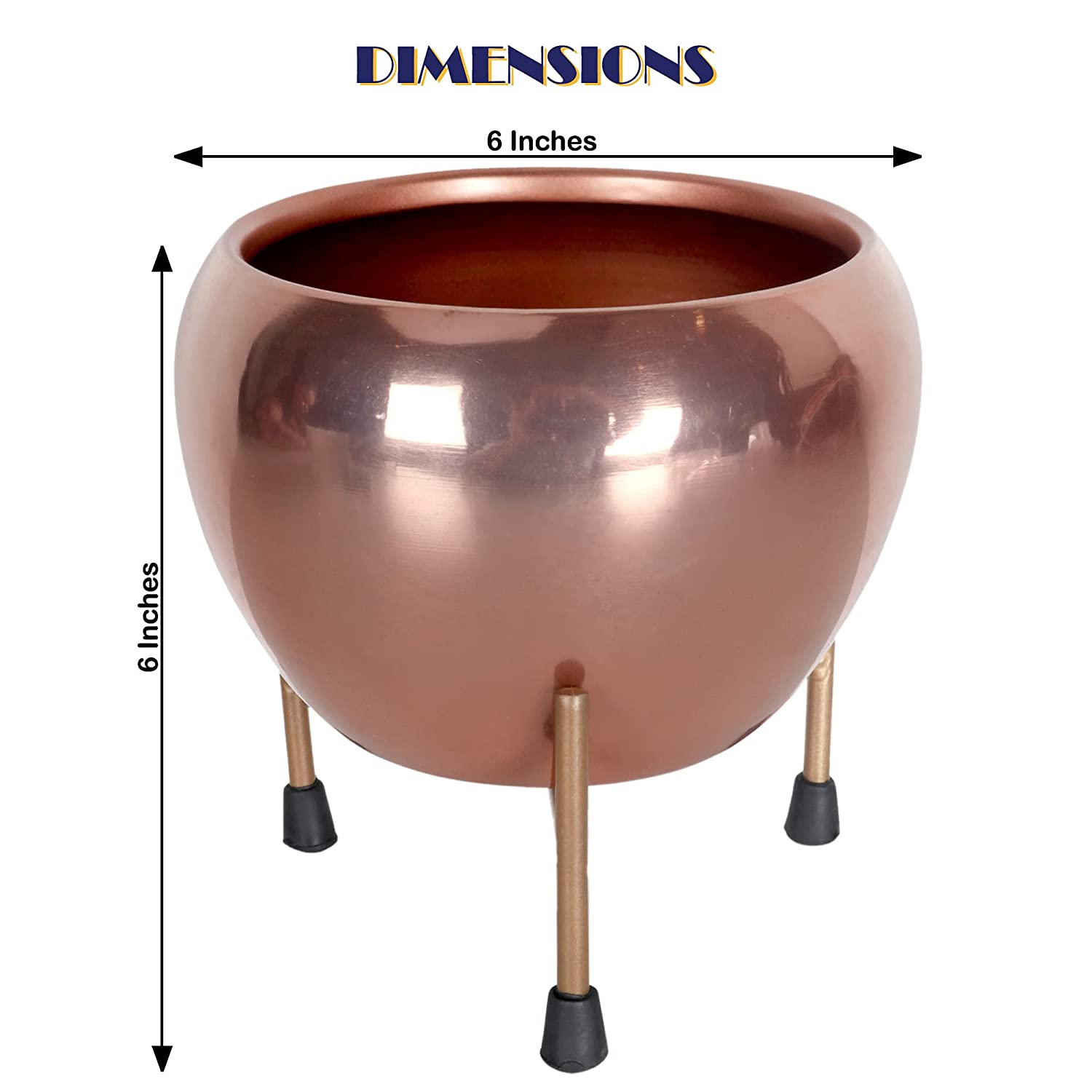 DIMENSIONS : Diameter - 5 inches | Height - 5 inches